FluoroFinder News & Updates  
From flow cytometry research and experimental design trends to FluoroFinder tool updates and industry applications, we explore it all in our blog.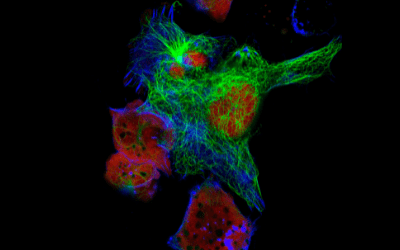 Conventional fluorescence microscopy uses fluorophore-labeled antibodies to visualize cellular structures, providing insights into cellular physiological and pathological states. However, the wave nature of light imposes a resolution limit of approximately 200 nm on...
Trusted by leading Companies, Labs and Core Facilities worldwide