The development of increasingly powerful instruments has expanded the number of parameters that can be simultaneously detected and analyzed. At the same time, an exploding number of available fluorophores and labeled antibodies has contributed to the complexity of the technology. Beginners and seasoned researchers alike can benefit from using FluoroFinder's intuitive experiment design platform. Tools for panel design and spectral visualization are integrated with a comprehensive collection of fluorophores and labeled antibodies.
FluoroFinder has collected the resources needed to get started with flow cytometry experiment design in one platform:
Pre-loaded instrument configurations
Antigen density and fluorophore brightness
Integrated excitation and emission spectra for over 1,000 fluorophores
Technical specification and product reviews for over 3 million antibodies
Save and share experimental design
Spectral flow cytometry panel design functionality
Instrument-specific laser and filter configurations.

Interactive interface to compare the spectral properties of fluorochromes to facilitate the selection of dyes compatible with instrument laser and filter configurations, minimizing spectral overlay.

Listing all technical specifications and comparing the general performance of the different types of commercially available instruments.

Provides an overview of all the available tools and the applications they are suitable for.

Over 1,000 fluorophores from all suppliers including product technical specifications and spectral properties.
Applications of FLOW CYTOMETRY
Flow cytometry is a widely used technology that simultaneously measures and analyzes multiple physical characteristics of single cells as they flow in a fluid stream through a beam of light. The properties measured include cells' relative size and granularity or internal complexity, and the relative fluorescence intensity associated with cellular marker expression. Flow cytometry relies on the use of fluorescently-conjugated antibodies to bind to and recognize specific cellular markers and to fluorescent dyes that bind directly to nucleic acids. The technology has applications in numerous fields, making it an essential analysis tool in diagnostic, clinical, and research labs. Flow cytometry is used for:
Immunophenotyping

Cell sorting 

Cell cycle analysis

Apoptosis

Cell proliferation assay

Intracellular calcium flux

Transfection efficiency

Virology

Cancer diagnosis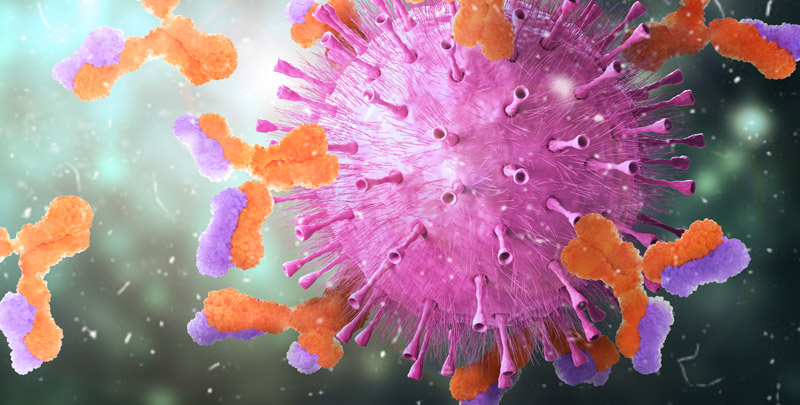 Trusted by leading Companies, Labs and Core Facilities worldwide