On-Demand Webinars  
This collection of webinars speaks to experimental design across industries that utilize tools that FluoroFinder offers on our platform. We regularly update these webinars as an invaluable resource for our community of users.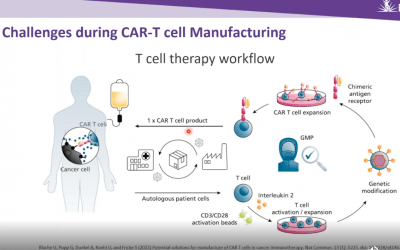 Speaker: Zayda Piedra, PhD, Product Development Scientist at BioLegend
In this webinar, we will go over current challenges in the cell therapy industry and what we can do better, BioLegend's emerging solutions for T cell therapy – closing the gaps, one at a time, and the importance of bioprocessing reagents manufactured with consistent, high-quality well-defined components.
read more
Trusted by leading Companies, Labs and Core Facilities worldwide