On-Demand Webinars  
This collection of webinars speaks to experimental design across industries that utilize tools that FluoroFinder offers on our platform. We regularly update these webinars as an invaluable resource for our community of users. 
Software Workflows and Tools that Enable High Parameter Flow Cytometry using the ID7000™ Spectral Cell Analyzer
Tue, Jan 25, 2022 8:00 AM – 9:00 AM PST
In this webinar from Sony, we will review the workflows to highlight the ease of operating the ID7000™ spectral cell analyzer to obtain high-parameter, high-quality data. We will step through the key software workflows, including newly added features, from instrument startup, to data acquisition and analysis, to automated shutdown.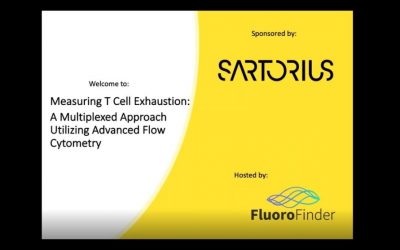 Speaker: Jean-Marc Busnel, Ph.D. Senior Staff Research Scientist, Beckman Coulter Streamlining and Democratizing Functional Testing by Flow Cytometry Webinar Topics Include: 1) Allergy testing with streamlined basophil activation testing 2) Flow cytometry based...
read more
Trusted by leading Companies, Labs and Core Facilities worldwide