Early Life Development of Thymic Microbiota-Specific T Cells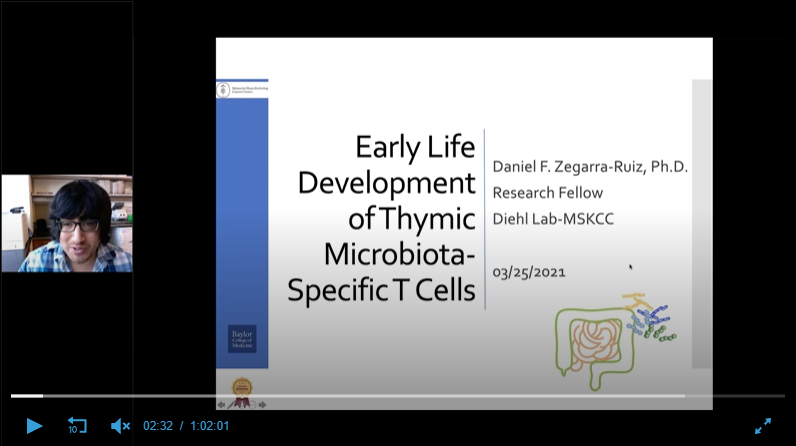 Speaker: Daniel Zegarra-Ruiz, PhD
Gut microbiota is known to educate the immune system, balancing effector and regulatory T cells responses, but it remains unknown how bacteria-specific T cells develop. In this webinar, Dr. Daniel Zegarra-Ruiz of Memorial Sloan Kettering Cancer Center, recipient of the AAI 2020 Lefrançois-BioLegend Memorial Award, discusses how thymic T cell development is altered after colonization with model intestinal microbes. These findings include thymic expansion of bacteria-specific naive T cells, discovery of bacterial DNA in the thymus, enrichment of CX3CR1+ dendritic cells (CX3+ DCs), and the effect of depleting the gut microbiota with antibiotics. Thymic microbiota-specific T cells were found to differentiate into intestinal effector T cells, offering protection or mediating pathology. Together, Dr. Zegarra-Ruiz's data suggests that trafficking of bacteria to the thymus by intestinal DCs drives T cell expansion of microbiota-specific T cells, shaping peripheral immunity against pathogens and the microbiota itself.
What you will learn:
• How to identify and characterize microbiota-specific T cells in the thymus
• How gut microbial depletion affects thymic populations
• How to study antigen-presenting cells traffic from the gut to the thymus
• How to assess thymic microbiota-specific T cells expansion and differentiation
Sponsored By: BioLegend
Quantifying T Cell Exhaustion: An Insight into BiTE Antibodies and CAR-T Cells for Improved Therapeutics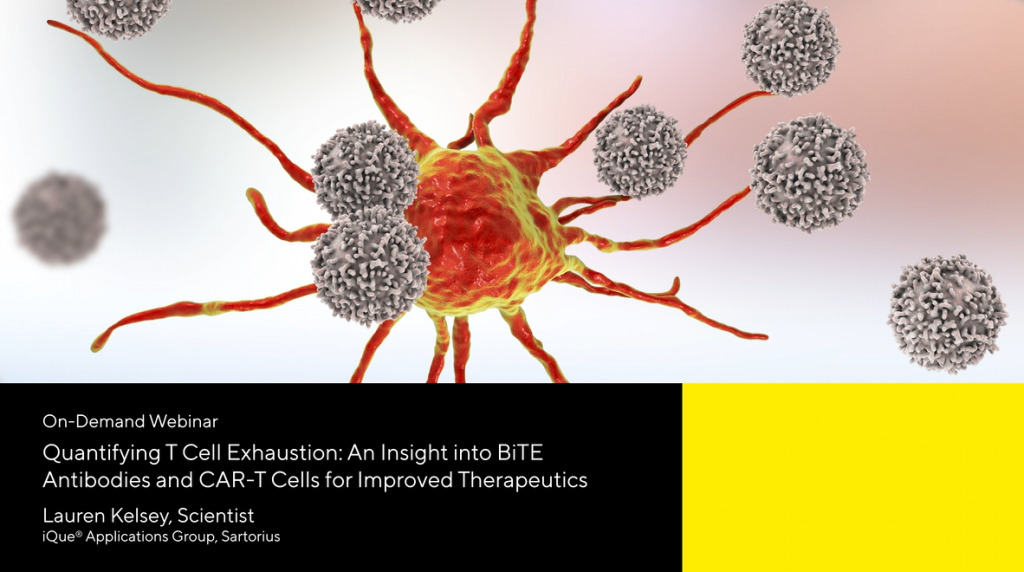 Speaker: Lauren Kelsey, Scientist iQue Application Group, Sartorius
In this webinar: Overview of advanced high throughput flow cytometry Insight into T cell exhaustion progression specifically within the tumor microenvironment.
Case studies highlighting the use of T cell exhaustion analysis:
Bispecific T cell engager (BiTE) antibodies as a therapeutic drug.
CAR-T cell exhaustion phenotype
Sponsored By: Sartorius
High Dimensional Flow Cytometric Characterization of Complex Tissues With Infinity Flow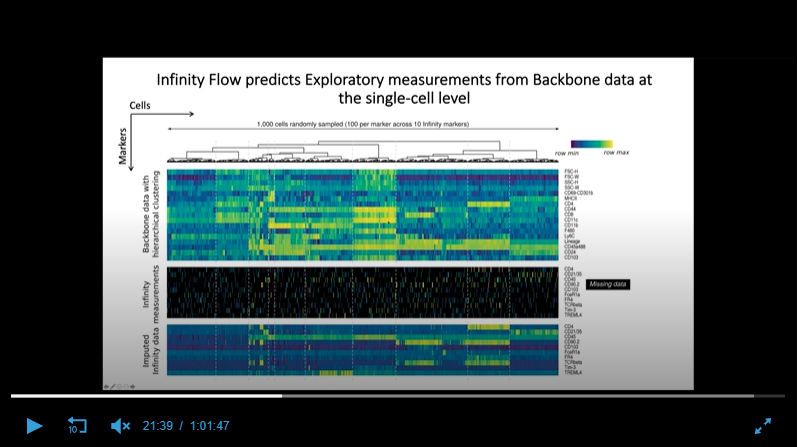 Speaker: Mark Headley, Ph.D. Assistant Professor, Fred Hutchinson Cancer Research Center, Clinical Research Division, Program In Immunology Affiliate Assistant Professor, University of Washington, Department of Immunology
This webinar will provide basic training in the implementation of Infinity Flow. Infinity Flow combines sophisticated machine learning approaches with parallelized flow cytometric staining to profile the coexpression patterns of hundreds of markers in tandem at single-cell resolution in complex tissue samples across both mouse and human specimens. Dr. Headley will provide background on the basic principles of Infinity Flow as well as its application to understanding complex biology in human and mouse specimens.
What you will learn:
Basic principles of high dimensional flow cytometry analysis via Infinity Flow
Proper design of a backbone panel to define cell populations in a complex tissue sample
Application and downstream analysis of Infinity Flow Data.
Sponsored By: BioLegend
Flow Cytometry, the ZE5 Cell Analyzer, and the Fight against COVID-19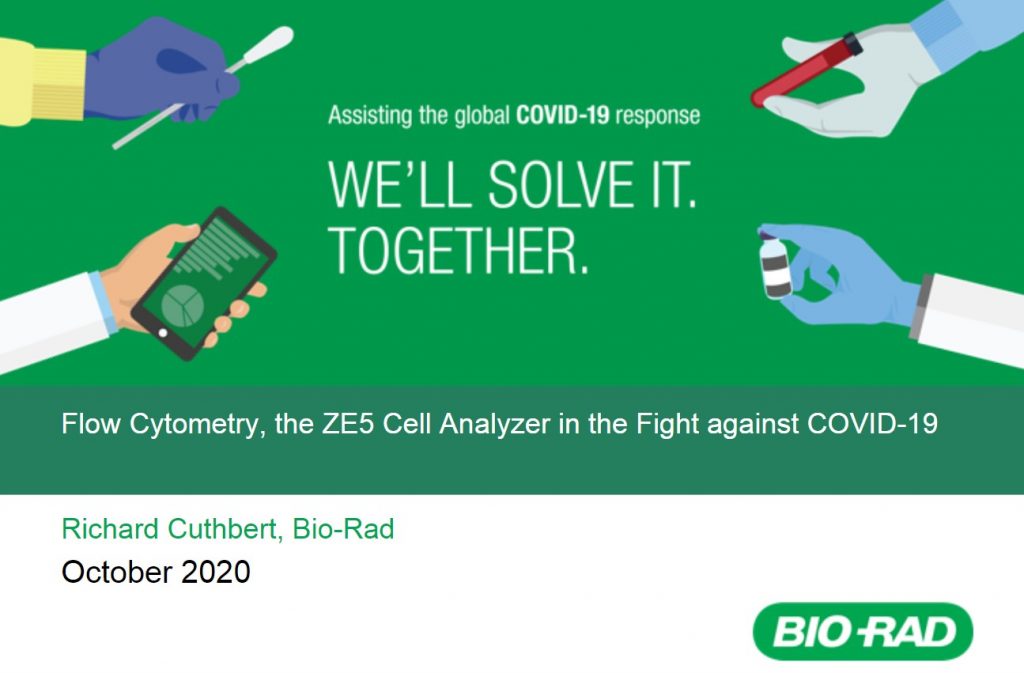 Speaker: Dr. Richard Cuthbert, Flow Cytometry Specialist, Life Science Group at Bio-Rad
In this webinar, Dr Richard Cuthbert reviews how the ZE5 Cell Analyzer has been used in the fight against COVID-19. He discusses advances in the understanding of the disease and how flow cytometry is being used to develop new treatments. Finally, he highlights why Bio-Rad's ZE5 Cell Analyzer is particularly suited for applications such as screening, antibody discovery, and vaccine development.
Topics covered:
The phases of disease progression
Prognostic factors ‒ lymphopenia and patient symptoms
T-cell polarization and responses
Treatments and antibody screens
Sponsored By: Bio-Rad
Single-Cell Biology of Barrier Tissues and COVID-19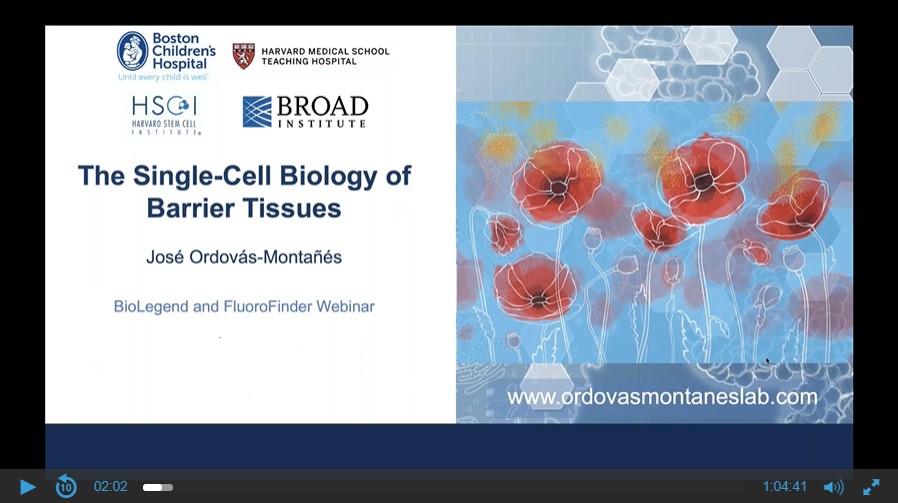 Speaker: Dr. José Ordovas-Montañes, Ph.D. Principal Investigator at Boston Children's Hospital and HMS; Associate Member at Broad Institute; Principal Faculty at HSCI
In this talk, Dr. Ordovas-Montañes will discuss recent studies utilizing single-cell genomics to comprehensively map the cell types, subsets, and states that compose human barrier tissues. He will present findings related to health and disease in the nasal and intestinal mucosa and recent work to understand the potential cellular targets of SARS-CoV-2 in these tissues. He will also share challenges and benefits of flow cytometry as an application to further understand single-cell RNA-sequencing based studies.
Dr. José Ordovas-Montañes, PhD is a principal investigator at Boston Children's Hospital, assistant professor at Harvard Medical School, associate member at the Broad Institute, and principal faculty at Harvard Stem Cell Institute. As a Damon Runyon Postdoctoral Fellow at MIT, the Broad Institute, and the Ragon Institute, he began charting maps of the human gut and airway, and he discovered how human stem cells can be shaped by and remember inflammation. Since 2019, Dr. Ordovas-Montañes' team at Boston Children's Hospital has been seeking to understand the principles of how inflammation drives memory formation in human barrier tissues.
Sponsored By: BioLegend
Featured Download: Flow Cytometry Panel Design Journey Reference Guide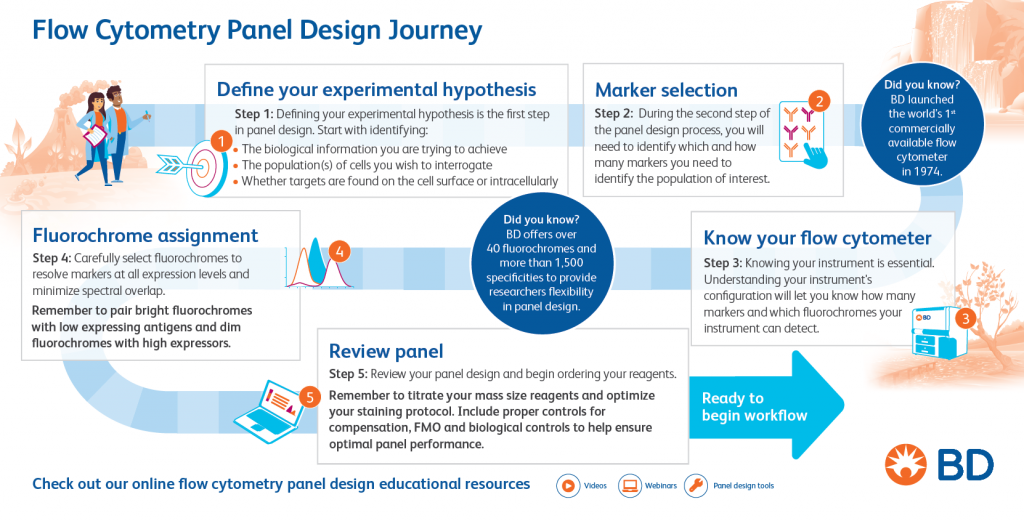 The panel design journey can be complicated, but BD is with you every step of the way. From panel design education videos to innovative tools and webinars led by world-renown flow cytometry leaders, BD has you covered.
Download Their FREE Panel Design Quick Reference Guide
Sponsored By: BD Biosciences
Panel Design Considerations for Spectral Flow Cytometry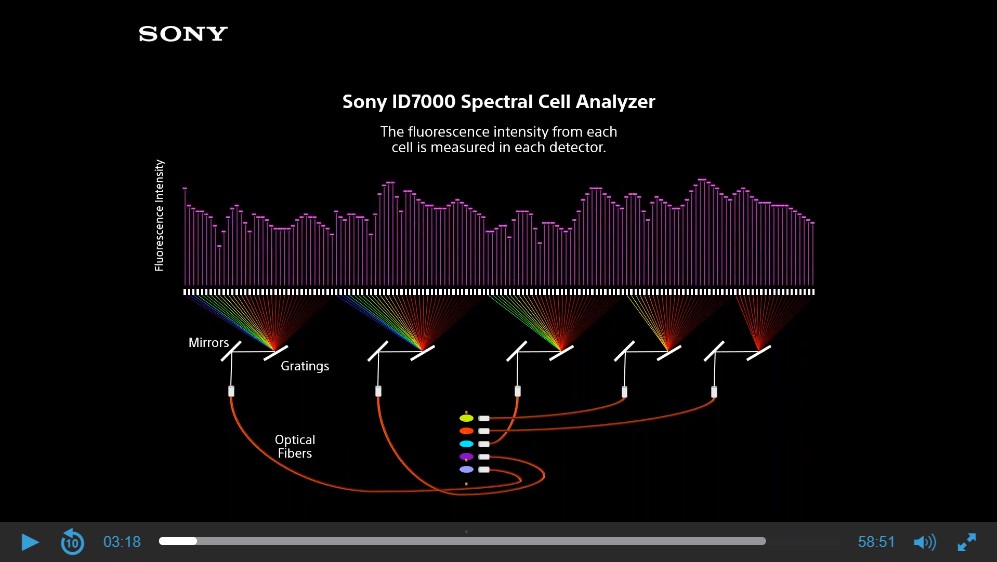 Speaker: Jerry Barnhart, Application Scientist, Sony Biotechnology
In this webinar, we will explore the key considerations when designing multicolor panels for use on the ID7000™ spectral cell analyzer. We will review the available fluorochromes with respect to their spectral profiles and highlight how similarities and differences between them affect unmixing and data display. We will also discuss ways to optimize panel design and gain efficiency in the use of controls to ensure the highest data quality.
Key Learning Objectives:
• How to take advantage of the differences between fluorochromes with similar emission characteristics in a panel designed for a spectral flow cytometer
• How to identify potential spectral conflicts and how to use controls effectively
• How to leverage the spectral library and reference spectra to build better panels
Sponsored By: Sony Biotechnology
A New Age of Spectral Cytometry: 26-color B-cell Lymphopoiesis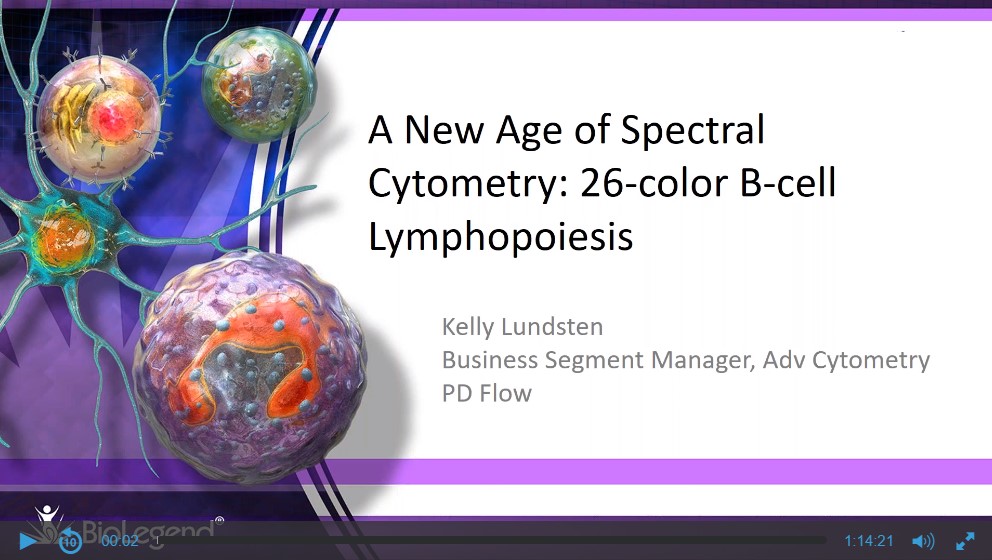 Speaker: Kelly Lundsten, Business Segment Manager, Adv Cytometry, PD Flow
The Cytek Aurora flow cytometer has made more than twenty-four color flow cytometry panels possible with only three lasers. The spectral overlap of traditional fluorophores previously limited panel design. With spectral unmixing, fluorophores may occupy the same emission peak if each has its own distinct spectral fingerprint. This new generation of instruments also use photodiode detectors instead of traditional PMT's and are sensitive up to 1000nm, making it now possible to detect novel near-infrared emitting fluorophores. This talk covers spectral unmixing, informed panel development, and a twenty-four-color immunophenotyping panel implementing some novel fluorophores developed by BioLegend, specifically useful for this new generation of flow cytometers.
Sponsored by: BioLegend
5 Most Useful Flow Cytometry Panel Design Features on FluoroFinder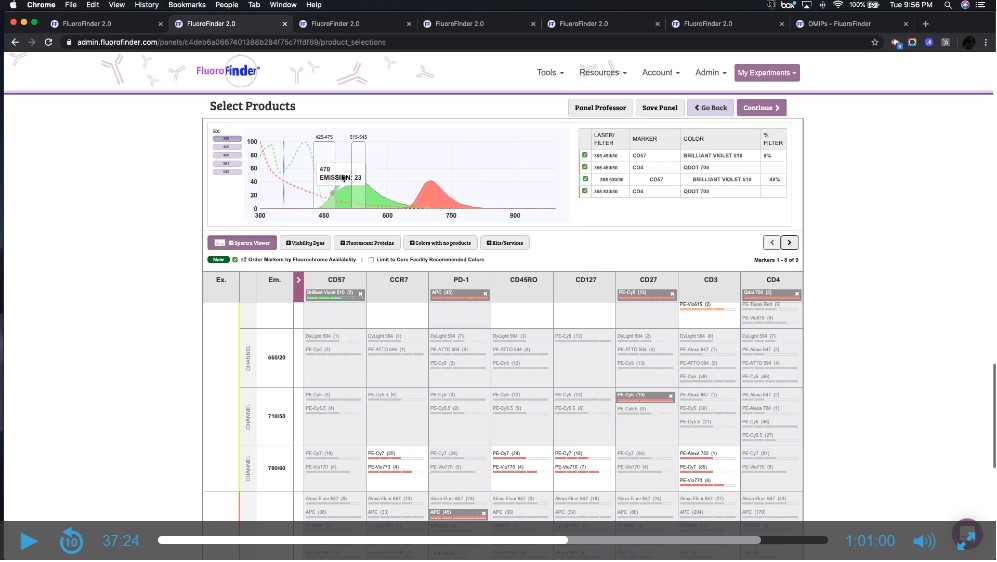 Speaker: Jeff Jensen, Flow Cytometry Lead & Head of Sales, FluoroFinder
One of the biggest challenges of multi-color flow cytometry is selecting the right combination of fluorochromes and antibody conjugates that fit your cytometer so that the quality of data is not compromised. Advancements in flow cytometry today including instrumentation, reagent availability, and the desire to test more parameters at once means that additional complexity and increased possibility of error exist in the panel design process.
In this webinar we will take you through the FluoroFinder platform to demonstrate how this powerful tool can help you overcome these challenges, avoid errors and optimize or further advance your multi-parameter panel design.
Conventional and Spectral Flow Cytometry Panel Building and Data Analysis with FCS Express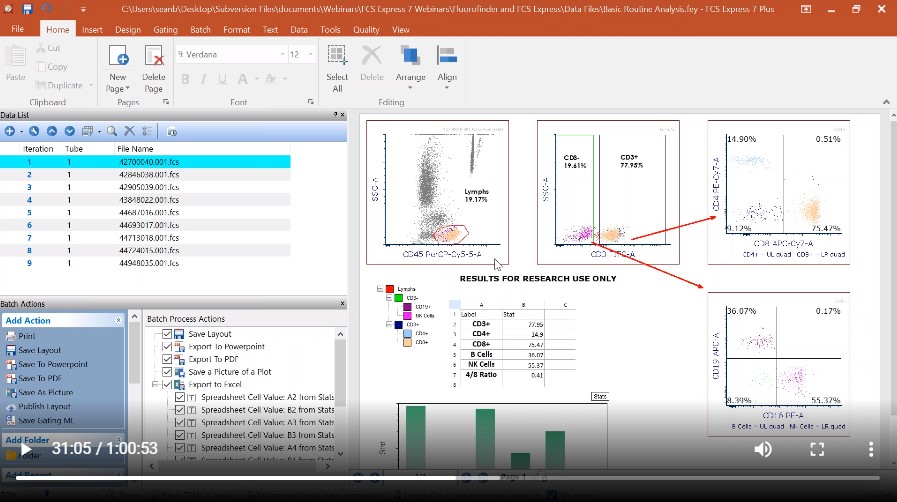 Speaker: Sean Burke – De Novo Software and Jeff Jensen – FluoroFinder
De Novo Software and FluoroFinder are collaborating to help bridge the gap from experiment design to data analysis for both conventional and spectral flow cytometry. The one hour webinar will feature an overview of panel design and antibody selection for both conventional and spectral flow cytometry experiments covered by the expert team at FluoroFinder while example data sets from each panel selection will be analyzed from the ground up in FCS Express 7 by De Novo Software. Speakers will explore the capabilities of cytometry data analysis software and tips for designing flow panels to produce stronger data.
Sponsored by: De Novo Software
MACSQuant® Tyto®: Plug & play cell sorting in a fully closed cartridge system
Speaker: Dr. Felix Eppler, Ph.D. Junior Product Manager, Miltenyi Biotec
In this webinar, you will learn about the microchip-based sorting technology of the MACSQuant® Tyto® Cell Sorter. Find out how cell sorting within a closed cartridge system eliminates the risk of sample-to-sample carry-over and contamination. No aerosols or droplets are generated during this gentle, microvalve-mediated sorting mechanism, providing a safe working environment for operators. The plug and play fashion of the cartridge and the operator-free sorting process result in significantly reduced hands-on time compared to conventional droplet sorters.
Sponsored by: Miltenyi Biotec
Streamlining and Democratizing Functional Testing by Flow Cytometry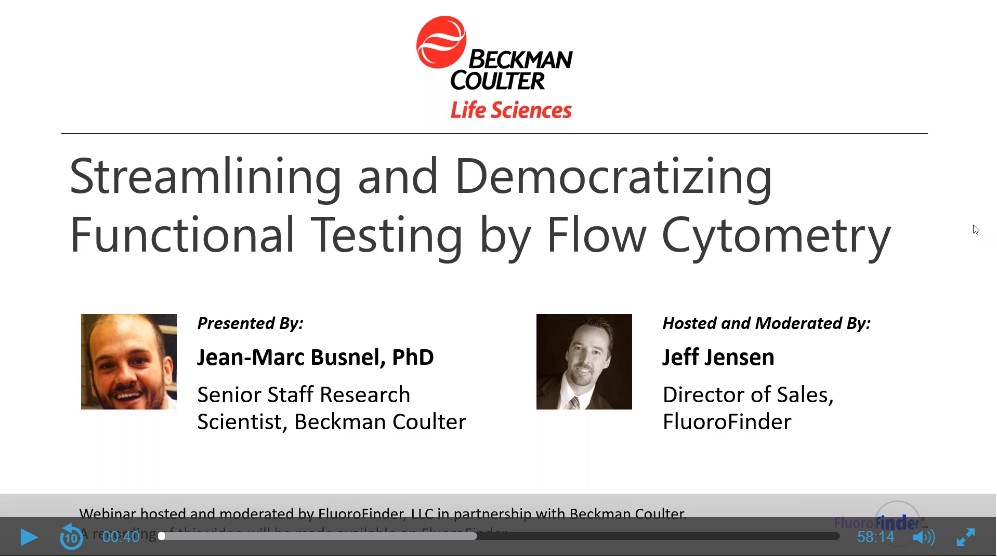 Speaker: Jean-Marc Busnel, Ph.D. Senior Staff Research Scientist, Beckman Coulter
Streamlining and Democratizing Functional Testing by Flow Cytometry
Webinar Topics Include:
1) Allergy testing with streamlined basophil activation testing
2) Flow cytometry based functional assays for the characterization of therapeutic mAbs
Jean-Marc Busnel joined Beckman Coulter Life Sciences in 2009 after a PhD at the ESPCI (Paris, France) and a postdoctoral period at the EPFL (Lausanne, Switzerland), both in the field of proteomics and metabolomics. Since then, Jean-Marc has held various R&D positions dealing with a variety of techniques such as automation, capillary electrophoresis, mass spectrometry and flow cytometry. Today, Jean-Marc works as a Senior Staff Research Scientist and together with his team, works on the development of new approaches where democratization of flow cytometry could help answer complex biological questions.
Sponsored By: Beckman Coulter Life Sciences