Flow Cytometry Analysis Software

While most analysis software will accommodate basic cytometry experiments, many are specialized for use in specific techniques (ie. image cytometry, high throughput, sorting, etc.). We have compiled this of popular flow cytometry analysis software to help you identify the best fit for your experiment.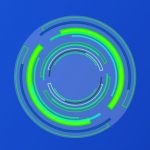 Floreada.io is a web-based free flow cytometry analysis application. It is available from any platform with a web browser including phones and tablets. Released in 2020, it supports FCS2.0, FCS3.0 and FCS3.1 files.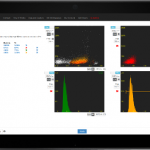 Red Matter App
Red Matter App is a free flow cytometry analysis software. The beta version went live on August 28, 2017. This is a major new release which brings Red Matter in line with the Data File Standards for Flow Cytometry, Version FCS 3.1 and Gating-ML 2.0 standards.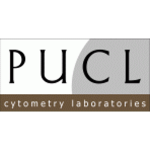 Free Software List - Purdue Univ. Cytometry Labs
This list is designed to provide comprehensive educational materials in all areas of cytometry, including free flow cytometry software and demonstrations of commercial packages.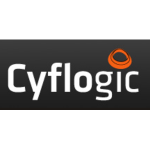 CyFlogic - CyFlo
Cyflogic is a flow cytometry data analysis tool for Microsoft Windows enviroment. It has all regular analysis capabilities, such as dot plot, histogram and statistics. In addition, Cyflogic offers new innovative tools for your data analysis.

Flowing Software
Flowing Software is a project which combines high throughput data analysis with flowing usability. Easy-to-use visual interface ensures an effective data analysis with your personal computer!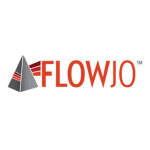 FlowJo® – FlowJo
FlowJo® is the leading analysis platform for single-cell flow cytometry analysis.  With an intuitive interface, specialized analysis platforms, and open-ended plugin architecture, FlowJo® provides a rich analysis environment that is easy to use, versatile and extensible.  The FlowJo® workspace is a powerful statistical environment that is used for immunophenotyping, cell cycle, proliferation, kinetics studies, quantitative population comparison, or plate screening assays to name a few.

Astrolabe
The Astrolabe Cytometry Platform is a fast, reliable tool for the analysis of Cytek Aurora and Northern Lights data. Our customer-focused team provides the expertise of a computational biologist, and our platform provides efficient, reproducible results in 1-2 hours. Pinpoint biological insights with our intuitive interface and access paper-ready data visualizations with a mouseclick. Astrolabe uses cloud-based computing and peer-reviewed, published, state-of-the-art algorithms to unlock insights from your data. Learn more at astrolabediagnostics.com.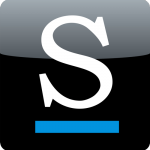 CellCapTure - Stratedigm
From running conventional flow cytometry analysis to complex high-throughput experiments, Stratedigm's CellCapTure™ software gives you unmatched experiment flexibility and ease of use. With powerful built-in features like templates and auto-compensation tools, analysis has never been this easy; analyze your experiments with post-color compensation, batch analysis, calculation sheets, custom parameters, overlays, and much more.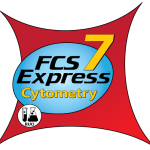 FCS Express 7 - DeNovo Software
FCS Express is the premier flow and image cytometry data analysis software for RUO, IVD and image cytometry analysis.  A modern, Microsoft Office™ style interface combined with powerful analysis capabilities makes FCS Express the tool of choice for both research and clinical labs.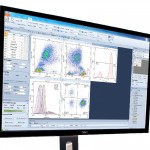 NovoExpress® - ACEA Biosciences
The NovoExpress® software enables researchers with varying levels experience to do efficient sample acquisition and analysis. This software automates multiple fluidic functions eliminating cumbersome and time consuming procedures. User hands-on time is minimized with the walk-away software engine that drives the cytometer and the autosampler acquisition and analysis.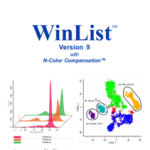 WinList™ - Verity Software House
WinList 9.0 is a cytometry software designed to be powerful and easy-to-use. WinList continues to raise the bar for data analysis with a great new interface, t-SNE clustering, 'magic contour' and 'sticky' regions, fabulous 3D graphics, and validated accuracy.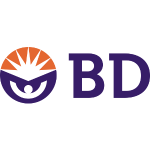 BD FACSDiva™ - BD Biosciences
BD FACSDiva™ software is a collection of rich tools for flow cytometer and application setup, data acquisition, and data analysis that help streamline flow cytometry workflows for today's busy laboratory.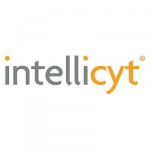 ForeCyt™ - IntelliCyt
Designed from a screening perspective, ForeCyt Software provides plate level annotation, analytics, and results visualization tools not found in traditional flow-based analysis software packages. From linking well data together to combining multiple assay outcomes together to identify "hits", the time saving features help you get data insights that drive discovery.
CytoBank - CytoBank
Cytobank is built from the ground up on the concept of single-cell analysis, with all data visualizations connected to the individual cell events. This enables unparalleled communication between clinical researchers, scientists, and informaticians that takes full advantage of what cytometry has to offer.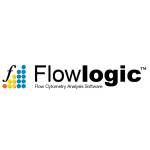 Flowlogic™ - Miltenyi Biotec
The Flowlogic™ Software makes a fast and accurate analysis of big data possible. The integrated statistical analysis and the advanced layout options for publication make secondary software packages unnecessary. The Flowlogic Software provides state of the art features such as batch analysis, flexible gating, offline auto compensation, overlays, and many more. It is designed to work seamlessly in all JAVA-supported operating systems such as Windows®, Mac OS®X, and Linux®.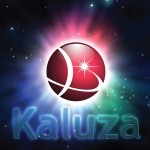 Kaluza™ - Beckman Coulter
With features designed to simplify life in the lab, Kaluza aims to provide a greater understanding of the data generated by modern cytometers. Kaluza technology offers real-time analysis of high content files to free up valuable time for discovery.