The "reproducibility crisis", or the inability for researchers to replicate results or reproduce findings remains a growing concern for a wide range of scientific disciplines. This month, the National Association of Scholars published an excellent report examining the causes and potential solutions to the crisis, The Irreproducibility Crisis of Modern Science: Causes, Consequences, and the Road to Reform. Increased attention has led many researchers to ask themselves "is my research vulnerable to irreproducibility, and what can I do to prevent this?". These concerns have also spawned many collaborative validation projects between research institutions and reagent manufacturers With this article, we aim to highlight the various efforts being taken by some of our partner reagent suppliers to help combat irreproducible experimental results.
Miltenyi Biotec Miltenyi Biotec's REAfinity™ Recombinant Antibodies have been recombinantly engineered to produce highly specific antibodies with superior lot-to-lot consistency and purity compared to mouse or rat hybridoma derived, monoclonal antibodies. A new study published this month in the mABs journal explores the specificity of traditional monoclonal antibodies and outlines the benefits of using sequence-defined recombinant antibodies. Check out this short video below to learn more about improving your reproducibility with REAfinity™ antibodies!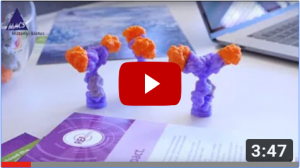 Additionally, Miltenyi Biotec has sponsored and/or participated in the following reproducibility groups:
BioLegend is addressing reproducibility through their "Knockout and Knockdown Validation" initiative. This effort to provide KO/KD validation data for their cell biology antibodies further strengthens their antibody guarantee. In addition, BioLegend now provides knockout cell lysates for independent specificity verification. For your reference, BioLegend has also put together a rather comprehensive list of reproducibility guidelines. These include NIH requirements, antibody validation & quality control recommendations, researcher protocol tips, and other reproducibility resources.
Bio-Techne Bio-Techne is committed to taking antibody reproducibility seriously. Their commitment to industry-leading production standards and quality control specifications generates reliable antibodies that will generate reproducible results.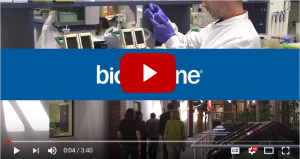 Bio-Techne is also currently involved in a number of antibody validation initiatives to help combat irreproducibility.
For more information on combating irreproducibility via better experiment design, check out our previous newsletter on Experiment Design & the Reproducibility Crisis