Analyzers & Cell Sorters

Selecting the optimal cytometer for your experiment can be as important as the panel you design. We have compiled this useful list of popular cytometers for your reference. However, you should also consult your flow core manager for their recommendation.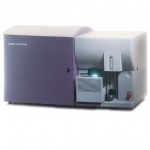 FACSAria™ III - BD Biosceinces
Designed for high-performance cell sorting in a wide range of applications. The BD FACSAria also includes sensitivity for multicolor sorting applications, optics system for multicolor detection, and software for data acquisition and analysis.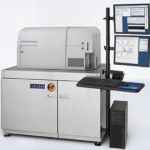 FACSAria™ Fusion - BD Biosciences
The Fusion is an evolution of the BD FACSAria™ sorter introduced in 2003. A comprehensive cell sorter and biosafety solution, the fully integrated biosafety cabinet meets emerging operator and sample protection requirements as well as global standards for bioprotection.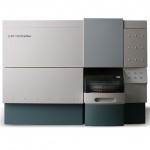 FACSCalibur™ – BD Biosciences
The BD FACSCalibur™ platform allows users to perform both cell analysis and cell sorting in a single benchtop system. The system supports a wide variety of research and clinical applications and is complemented by a broad suite of intuitive software solutions to streamline analysis for a wide range of applications.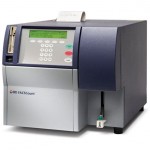 FACSCount™ - BD Biosceinces
The FACSCount™ system provides both absolute and percentage results of CD4 T lymphocytes to stage progression of HIV/AIDS, to guide treatment decisions for HIV-infected persons, and to evaluate effectiveness of therapy in a wide range of laboratory settings.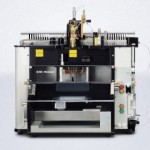 FACSJazz™ - BD Biosceinces
This cell sorter features dependable BD performance, a benchtop fit, and simplified operation at an affordable price. FACSJazz™ is designed to make the most commonly used sorting applications accessible to researchers with limited flow cytometry experience.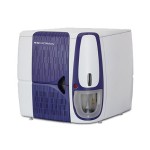 FACSMelody™ - BD Biosceinces
Offering simplified operation without sacrificing performance, the BD FACSMelody™ cell sorter makes the complex world of flow cytometry and sorting accessible to more researchers with lab efficiency and cost savings.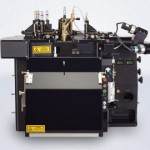 Influx™ - BD Biosceinces
The BD Influx™features modular architecture, hands-on controls, support for up to ten lasers, exchangeable detector options, high throughput, and six-way sorting that make the system highly adaptable for specific research needs.
JSAN™ – Bay Bioscience
This desktop cell sorter has evolved over 20 years, resulting in significantly improved performance, reliability and user-friendly operation. The improved JSAN (3 laser, 8 color) facilitates sorting of target cells with excellent purity and high recovery.
MACSQuant® Tyto® Cell Sorter – Miltenyi Biotec
The MACSQuant® Tyto® is a next generation, benchtop cell sorter using a microvalve-mediated gentle sorting technology.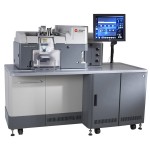 MoFlo® Astrios™ EQ - Beckman Coulter
The MoFlo® Astrios™ EQ. Perform 6-way sorting without compromise. The dual enhanced forward scatter (eFSC) technology allows you to see and sort small cells, and measure crucial particle characteristics from 200 nm – 30 µm diameter.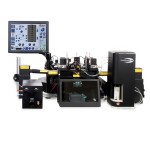 MoFlo® XDP - Beckman Coulter
The open architecture design of the MoFlo® XDP accommodates diverse sorting applications. Compatible with array of laser options, it delivers unmatched sorting capability with high viability, yield and purity at 100,000 analysis rate events/second.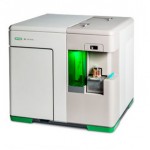 S3e™ - Bio-Rad Laboratories
The S3e Cell Sorter offers real-time monitoring and automated smart features make cell sorting easier and accessible to both novices and experts. This compact system is equipped with up to 2 lasers and up to four fluorescence detectors plus forward- and side-scatter detectors.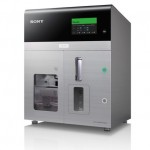 SH800S - Sony Biotechnology
This benchtop cell sorter enables sorting of a wide range of cell sizes and applications using the 70 μm, 100 μm, and 130 μm microfluidics sorting chips. This novel, chip-based design is fully integrated with comprehensive fluidics controls and advanced automation for set-up, acquisition, sort and analysis to make sorting less subjective, more precise and easier to use.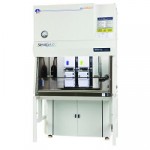 SY3200 – Sony Biotechnology (iCyt)
The SY3200 system's flexible laser delivery array allows for ultimate laser compatibility, while the unique reflective collection optics ensure maximum fluorescence collection efficiency.