How Efficient is Your Flow Core?
Core managers often struggle with educating their users on designing efficient and effective flow cytometry panels that are compatible with the equipment at their facility. FluoroFinder's flow cytometry panel builder tool simplifies the panel design process, reduces errors, and saves countless research hours.
Interested in having the panel builder set up for your cytometers?
Request Setup
Why FluoroFinder at Your Core Facility?
Top 3 Reasons to Partner with FluoroFinder
Save scientists multiple days a year across hundreds of scientists
Potential to demonstrate to your institution how you are using technology to drive efficiencies
Aggregated across your community of scientists
Errors cost a scientists thousands of dollars
Setbacks of weeks and even months
Extra Time to re-run experiments
Additional cost to the experiment
Loss of precious samples
3Complete Service for Core Managers
Set up is easy.
FluoroFinder works with you to get your cytometers and configurations implemented
Providing data on efficiencies created for your core – ex. time savings for core staff, time savings and reduced mistakes for institution scientists
Enabling communication with your institution and scientists
Have the panel builder tool set up in your core lab!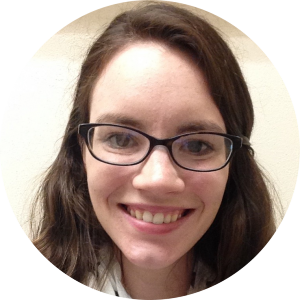 Featured Core Manager – Grace Altimus
Grace Altimus is the flow core operator at Syracuse University, assisting with both the design and analysis of flow cytometry experiments. Working with the engineering department, she also coordinates lectures and laboratory exercises to educate students about cell sorting technology. Grace and Dacheng Ren, Ph.D., studied how introducing FACS to undergraduate biomedical engineering curriculum affects student learning outcomes. Their results were presented at the 2016 ASEE Annual Conference & Exposition in New Orleans, titled "Promoting Engineering Education Using a State-of- the-Art Research Facility". Grace always recommends FluoroFinder to her core investigators. "The fact that FluoroFinder is linked to the specific lasers and filters available in our core is invaluable because I know that users working with this tool will be able to design experiments that are compatible with our instruments."