Build Better Panels Faster
Flow cytometry panel design has become increasingly complex as cytometer technology enables larger multi-color flow cytometry panels. Researchers often spend hours scouring antibody supplier catalogs for data on antibody titration, antigen density and spectral analysis. Fortunately, FluoroFinder's flow cytometry panel builder tool automates the panel design process enabling scientists to build better panels faster.
Get started using the automated panel builder.
Build a Panel Now
How will FluoroFinder Accelerate Your Research?
4 Reasons to Use FluoroFinder
Ability to build a 4 or 18 color panel in minutes instead of hours or days
Access the Flow Cytometers YOU use
Quickly find available products that fit in your machine AND work together
Flexible for beginners through expert users
Designed for the experiment life-cycle
Mistakes cost a scientist thousands of dollars
Avoid setbacks of weeks or even months
Save time wasted re-running experiments
Reduce the overall cost of the experiment
Minimize loss of precious samples
3Complete Panel Building Support Service
Access to application specialists for all your design questions
Updates on availability of new colors and advancements in Flow Cytometry
Secure and safe storage of digital records of your experiments
One stop for product selection giving visibility to data sheets, pricing and availability with ordering information
Multiple resources in one place – 200+ fluors, relative brightness for each, and access to spectra viewers
Digital worksheet enables centralized view of panel with channels, filters, available colors, and products
See new fluors and where they run on YOUR cytometers
Find new products from multiple companies and match them to your cytometer and panel
Enabling secure collaboration with email, print, review and save functionality
Try the panel builder now!
Get Started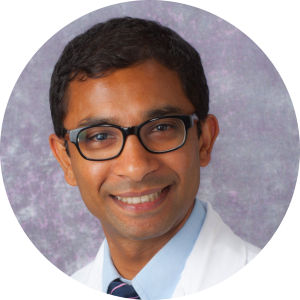 Featured Scientist: Shrinivas Bishu
Shrinivas Bishu, MD, is a gastroenterologist at the University of Michigan who splits his time equally between research and the clinic. His specialty is Crohn's disease and ulcerative colitis, collectively called inflammatory bowel disease (IBD). Dr. Bishu is currently studying tissue resident memory t cells and the transcription factor IRF5 in maintaining Gastro Intestinal (GI) homeostasis using Citrobacter as a model. Patients with hyper-functioning IRF5, a known IBD risk allele, have increased production of IL-23 and IL-12 which drives the pathogenic t cell response that predisposes them to colitis. Dr. Bishu's ultimate goal is to identify patients who will benefit from targeted therapy. He has used FluoroFinder many times to efficiently build complex multicolor panels that are customized to work with the UMich cytometers. Dr. Bishu is also able to easily spread his fluorochrome choices across different lasers and minimize compensation complications using the multivendor SpectraViewer.